Hello! Thought I would put together a list of bits and bobs I'm loving this month and talk a little bit about each one. I hope you find it interesting and maybe you'll find a new fave for next month too!
First on my list is my And Other Stories hand cream in the scent Miami Muse. This was gifted to me by my lovely friend Catherine and I've been using it so much recently. It's such a nostalgic smell and it stays with you for ages which is really nice. Perfect for a bit of self-care and in these times when our hands are always dry, Miami Muse hand cream was sure to make the list.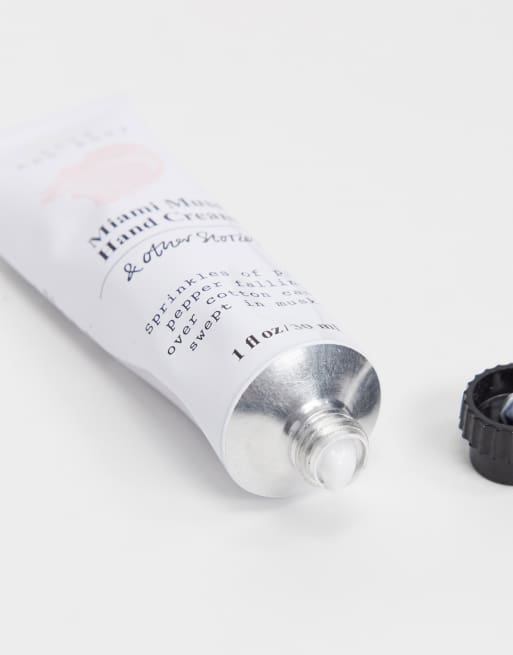 Next up is something that has featured in the blog before but deserves a mention because I just love it so much! It's Adam Buxton's debut Ramble Book. If you're a fan of podcasts I would highly recommend his as they're charming, funny and compassionate and his book is just the same. I had extremely high hopes for this autobiography which is essentially an extension of his podcast (the physical book isn't out yet but the audiobook is) and thankfully it certainly did not disappoint. In fact, I'm such a big fan I was supposed to see him on tour on the 17th May! Such a shame but luckily it has been postponed to October but who knows what the situation will be until then. The book talks a lot about 80s culture, life in boarding school and his relationship with his Dad. It will have you constantly interested, make you laugh and you might even shed a tear. Either way, it will leave you feeling warm and wishing for more.
I had a lot of requests on instagram to include some music that I've been listening to this month and a song came to mind straight away. It's Phoebe Bridgers' "Kyoto" and I've been listening to it on repeat on my afternoon walks around the hospital grounds. The song lands a punch from the very first few seconds and with lyrics so raw, honest and emotive, it perfectly captures a moment in Tokyo and reminds listeners as to why Phoebe is one of the most beloved singers of her genre. In essence, I just love this song.
Another favourite I've been re-listening to a lot recently is Clairo's collaboration with Mura Masa on the song "I don't think I can do this again". I think this came out around New Years time and it still is such an anthem. You can tell there's a lot of rock influence in this song and for Mura Masa it feels like a bit of a new era. I've always loved his stuff but this song just takes it to a new level for me. If I were to describe this track in three words they would be: powerful, evocative and gratifying.
Moving on to something I could talk for hours about: skincare! I'm only going to include one product here and that is Sand and Sky's Australian Pink Clay Facemask. There has been A LOT of hype around this facemask and in my opinion, it deserves it all. I paint it on with a brush and it dries really nice and tight. You leave it on for 10 minutes and I just wash it off with a flannel and voila! Your skin is left feeling tight, smooth, moisturised and fresh. It also has helped clear up my spots a bit which is always an appreciated added bonus. All the good stuff!
Right, these could not be missed from the list. Next up are my Bikenstock slippers. The model is called Arizona (but with fluff; can't find the actual name of them) and I got mine in a creamy-pinky colour. They have been such a lifesaver in hospital because I wear them all the time around the ward but also in the garden and occasionally on my walk. When I was at home I would even pop to Waitrose in them and wear them to walk Shuggs! Socks or no socks, it up to you but either way – so versatile!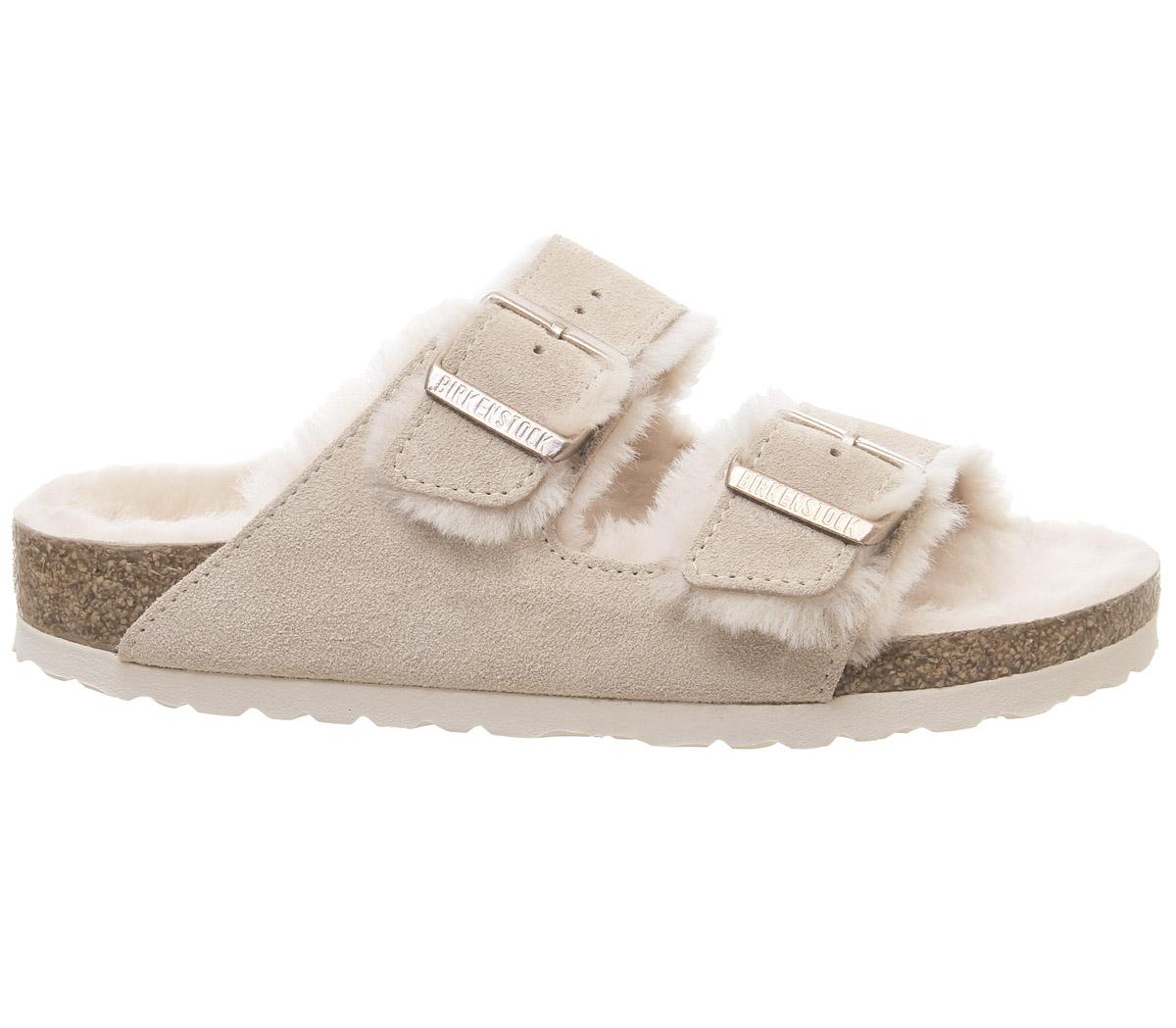 The last 2 favourites on my lists are shows that I've loved on Netflix. The first one was recommended to me by an old inpatient friend and I actually started watching it whilst I was in the JR. It's The Politician and is by the director who created Glee and the new one Hollywood. It also stars Ben Platt from Dear Evan Hansen and Pitch Perfect, who I love. To me, it takes on a Wes Anderson feel with each scene being perfectly symmetrical and with colours intricately thought-out. My main advice is don't be put off by the name! It's a comedy with singing, dark drama and is packed full of twists and turns. It also stars Gweneth Paltrow if you're interested and is about a rich adopted teenager who dreams of becoming president. Completely engulfing and, in my opnion, genuis.
Last but definitely not least is an all-time favourite show of mine, Grace and Frankie. If you know me well, you'll know I try and get everyone I know to watch it as I don't know anyone else who does! I think people are off-put by the fact it is about two elderly ladies but please, again, do not be put off by any preconceptions! Just watch 5 minutes of the first episode and I can almost guarantee you you'll be hooked. During my admission I have leant towards more light-hearted and comical shows and this hit the spot. It stars Jane Fonda, who has the perfect on-screen chemistry with her co-star Lily Tomlin. I wouldn't usually go into story-telling in a review but I think it's important here in order to dispel any prejudice against it! The premise of the show is that Grace and Frankie are forced to live together after both of their husbands come out as gay and leave them so that they can get married to each other. Yes, it's just as amazing and funny as it sounds. Please, please watch it! (I also need someone to chat about it with!)
Right, those were my monthly favourites! I hope you enjoyed it and have a lovely weekend. Here's hoping it flies by and is Monday before we all know it (who would have thought I would ever be saying that?!). Lots of love as ever,
Leithy x