Thought I would do a post explaining what I brought with me to hospital as I wish prior to my first voluntary admission I had known what was useful to have and what I should have left at home. Mind you, as previously mentioned on the blog, I have packed more than the average patient so if you're following these guidelines maybe just stick to the content rather than the quantity. My biggest piece of advice would be if you're unsure whether to take something or not, or whether you'll be allowed it, pack it anyway! The worst that could happen is they put it in your locker. Even then. with some items, they let you use/have access to it when you need to.
Clothes
The first thing I want to say when talking about which clothes to pack is… DON'T PACK CLOTHES THAT FITTED YOU AT YOUR LOWEST WEIGHT! It will literally just make you feel rubbish and nobody at the best of times likes tight clothing. You will gain weight and change shape and appearance during your admission. It's inevitable. Pack clothes that are a bit too big or clothes you have wanted to wear for ages but haven't for some reason. During times when my ED was really bad, I only wore certain trackies because I could wear tights and leggings underneath to keep warm. (When I was admitted to the JR I was diagnosed with hypothermia. I said I didn't feel that cold at the time in comparison to what I usually felt). The plus side of this though is that I didn't ever have really tiny clothes. I think this would probably have been a major trigger for me if I had. (Actually, I only had 1 skirt that fitted me well, because I had it tailored, but I have since thrown it away.) But the plus side of all this is, SHOPPING! Shopping for new clothes has always been a huge motivator for me during recovery and I could spend hours fantasising over how good some American Vintage outfits could look on someone at a healthy weight (i.e me in a few weeks haha).
I know this sounds stupid, but my next piece of advice is really do pack for all weathers. Although yes, you will be spending 90% of your time indoors, hospitals are weird and can get boiling hot or be freezing cold. I'm talking fleeces, t-shirts, shorts, trackies, jeans etc. I hate to say this but you also don't know how long you'll be there for, so better to be safe than sorry.
Some days you will probably get really bad body image days where you just want to hide away. On days like this trackies and shapeless clothes are your bestie! I have a go-to pair of UO trousers which are light but completely shapeless so when I'm feeling self-conscious I just whip them out and pop on a baggy tee. Lifesavers.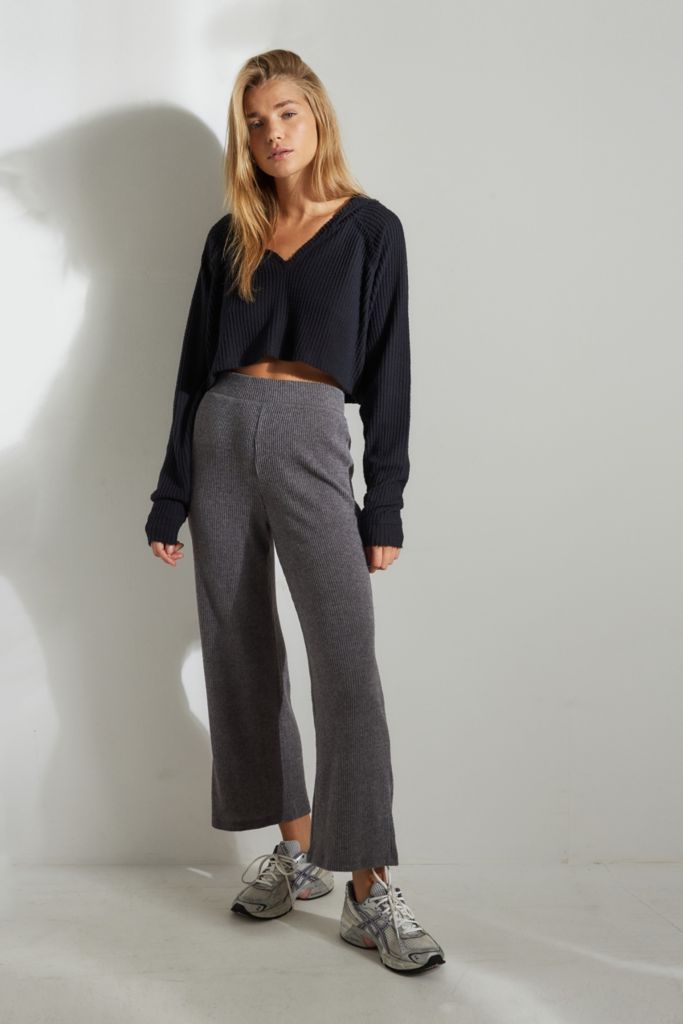 On the other hand, sometimes you just feel fancy, ya know? For the days when self-care feels easy, a dress or skirt might be nice. During my first admission I remember feeling inspired by the girls who made themselves up everyday despite being in hospital. They would come out in a full face of flawless makeup and an outfit fit for the runway. So cool. Remember though, don't panic if they don't fit you anymore. It's all a part of the process. If you wanna wear a skirt but don't have one, get one! Motel Rocks has some really nice stuff and is quite cheap too.
Shoes
I brought 3 pairs of shoes with me this admission. I have a pair of trainer-y type shoes that I wear on my ground leave, a pair of converse (probably not essential but I love them) and my Ugg Birkenstock slippers. To be honest, if you only have space for 1 pair of shoes, I would make it slippers. I wear my birkenstocks 99% of the time and they are incredible. If you're looking for new slippers you can also wear outside or to the shops I would HIGHLY recommend some.
Books
I would recommend bringing a kindle if you have one. Books might be a bit annoying because you probably won't have much space to put them and once you've read them they'll just be sitting in your room. I have a Kindle Paperwhite which is great because it's so light and isn't reflective which means you can read outside too! It also has internet access so you can buy as many books as you want to during your admission!
Everyone knows by now how much I adore colouring in. I have 4 or 5 different colouring books that I swap and change between because I get bored of the same designs quite quickly. My favourite one at the moment is my Liberty print one which is really intricate and takes ages to complete (a blessing when the days are so long) but it looks amazing when the designs are finished. I also love my Tintin one, although it is politically extremely incorrect. 😬 With this, remember to bring lots and lots of pens and pencils! The ward will probably have a few, but I'm guessing they won't be that nice and you will have to keep on returning them and getting them if you don't have your own. You could even get some brush pens and try your hand at calligraphy if you feel up to it!
I would also say bring a diary or calendar if you have one. It's rewarding being able to physically cross off days and every morning I make a little To Do list so I can feel relatively productive. (The list usually includes tasks like "nap", "visit Tom Nook" and "complete 2 recipes in Cooking Mama" – lol).
Previously, I had brought with me dozens of school books. However, I could never fully engage in learning during any of my admissions because I just didn't feel up to it. You are already putting so much pressure on yourself by just being in hospital so don't worry if you get a bit behind on school work (I definitely did), YOUR HEALTH IS MORE IMPORTANT!
Other items
A speaker (I take mine to the dining room and we all listen to my playlist during meals and snacks. Also useful when you are colouring for some music or watching a film for better sound).
Laptop and phone (most ED wards do let you take these in but psychiatric wards in general can be stricter. Ooh and don't forget that plugs might take a while to be PAC tested….)
Crochet (not something I brought with me but have since picked up and am loving)
Cuddly toys! (Because why not?)
Headphones (for ground leave and sitting outside)
Toiletries
Photos and affirmations for your wall
Nintendo switch/DS and games (seriously, I could go on all day about how obsessed I am with my Nintendo switch, it has been such a God-send).
That's all I can think of for now but I hope that this post was useful to someone and that it has made packing a bit easier! Going into hospital is really daunting, especially if it is your first admission and the whole COVID situ at the moment is making everything lots harder. I think protocol at the moment is that anything being delivered or brought in from the outside has to be quarantined for 72 hours so bear that in mind when first being admitted. Better to bring stuff in then than have to wait! Lots of love as always. xxxxxx